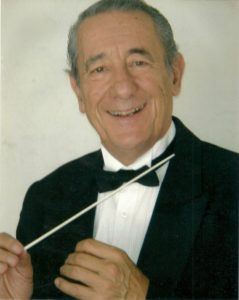 Peter Fuchs, Miami, FL: (Music Director) Maestro Fuchs was born in 1929 in Germany and survived the Holocaust. He came to the U.S. via the Netherlands, served in the U.S. Army and became a citizen. Peter has been Musical Director/Conductor and Arranger for over 70 shows, and has worked with Robert Goulet, Van Johnson, Shari Lewis, Phil Silvers, Carol Lawrence, Alan Alda, Theodore Bikel, Dorothy Dandridge and others. Broadway: Assistant Conductor on "Café Crown," "Do Re Mi" and "Half A Sixpence." Resident of Miami, he is Conductor of the Hallandale and Coral Springs Pops Orchestras. Peter has been Music Director on three of the Ginsbergs' musicals, "The Time of Mendel's Trouble" at The Beckett Theatre off-Broadway in New York City, "Rabboni" and "Esther, Sweet Esther" at Maranatha Church in Paramus, NJ.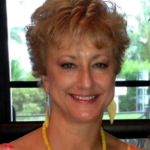 Carolyn Paddock, Ft. Lauderdale, FL: (Choreography) Graduate of Point Park University, Carolyn is featured in 3 films in the NYC Library's Dance Collection. Choreography credits include "The Time of Mendel's Trouble" (Beckett Theatre), "Mendel & Moses" (Royalty Theatre), "Esther, Sweet Esther" (Presidential Inaugural Prayer Breakfast & Maranatha Church), Miss America Pageant (Miami), Ballet Theatre of Miami, "Godspell" (Boca Raton), "Beauty & The Beast" (Boca Raton), and the USO. Produced & choreographed shows for Royal Caribbean, and Corporate Events for AT&T, General Motors, Lipton Tennis Tournament & The U.S. House of Representatives. http://carolynpaddockproductions.com.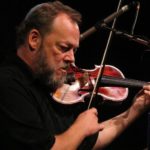 Les Morrison, Wayne, NJ: (Violin) Concert violinist and composer, Les has performed with such greats as Isaac Stern, Itzhak Perlman, and Yo Yo Ma, received national awards, and performed on TV, recordings and radio. Les performed in three of the Ginsbergs' musicals, "Mendel & Moses" at the MJAA Conference in 2006, "The Time of Mendel's Trouble" at The Beckett Theatre off-Broadway in New York City and "Esther, Sweet Esther" at Maranatha Church in Paramus, NJ. Les has devoted his life to full-time ministry and performs all over the world with his grandfather's handmade violin. Praying for the peace of Jerusalem.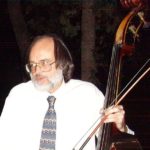 Kirk Baker, Dallas, TX: (Bass) Kirk obtained his Bachelor of Music degree from University of Miami and Master's from University of Michigan. A former Dallas Symphony musician, he recorded many CD's with the orchestra. Kirk performed in three of the Ginsbergs' musicals, "Mendel & Moses" at the MJAA Conference in 2006,  "The Time of Mendel's Trouble" at The Beckett Theatre off-Broadway in New York City and "Esther, Sweet Esther" at Maranatha Church in Paramus, NJ. Kirk is Cantor & Torah Service Leader at Eitz Chaim Messianic Synagogue in Dallas, TX.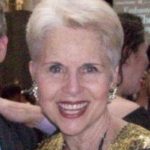 Jan Du Plain, Washington, DC: (Publicity) Jan Du Plain is an award-winning public relations/special events executive. After graduating from American University in Washington, DC, she worked at a top literary agency in Hollywood, at CBS Films in New York City, and acted with a repertory theatre in Carmel, California. She was the first PR Director for the historic Ford's Theatre in Washington, and for 15 years, she was the PR Director for WETA TV, the third largest producer of PBS programs in the U.S. Jan is a member of the executive team that launched Cultural Tourism DC's PASSPORT DC's "Around the World Embassy Tour," a city-wide celebration showcasing Washington's embassies, a program touted as one of the "greatest events in the nation's capital!" Jan also serves as the Embassy Liaison for the Ronald Reagan Building and International Trade Center hosting 300 international events each year, including Winternational, their annual signature program. Jan is one of Washington's most popular public relations executives and everybody loves her! duplain.com.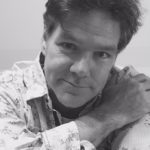 Matthew Davidson, Orlando, FL: (Scenic Designer) Matt Davidson, the prominent Disney designer who designed sets and costumes for two of the Ginsbergs' musicals, "Rabboni" and "Mendel & Moses," is creating classic Disney-esque colorful and imaginative designs to be projected at the gala event to embellish and establish the dream-like settings for this majestic bigger-than-life operetta. Matt is a costume designer working for Imagineering Entertainment at Disney for the last 27 years. His resume includes many award-winning international stage shows and parades including venues in Tokyo DisneySeas, Tokyo Disneyland, Hong Kong Disneyland, Disneyland, Disney World, Animal Kingdom, Epcot and the Disney Cruise Lines. His freelance designs include book illustration, puppetry designs, concerts and events ranging from Jerusalem 2000 to Amy Grant's Tennessee Christmas. "I'm excited to be contributing to Jeremiah and Wendy Ginsberg's theatrical vision of Esther, certainly one of my favorite biblical stories which I have long envisioned as a lavish musical fit for stage. There is also so much that is unique and exotic about this Ancient Persian setting that has never truly been brought to life with much accuracy towards costumes and sets. Esther, like her people, is held captive by foreign intrigues and powers beyond her control swirling around her. She becomes our eyes on this journey into a beautiful and brutal world and her astonishing bravery for such a time as this. Enjoy!"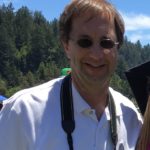 Steven Koflanovich, Santa Barbara, CA (Production Manager): Steve graduated from San Diego State University with a BS Degree in Film. He worked at Universal Studios as a Production Assistant on feature films and TV movies, and at World Wide Pictures Film production division of the Billy Graham Evangelical Association in the 1980's. As post-production manager at IMAX Films, he helped set the industry standard of commitment to excellence in post-production expertise in large format film. In the 80's, Steve was thrilled to be a part of many of the Stage Productions written and produced by Jeremiah and Wendy Ginsberg starting with "Rabboni." He filled many different positions from Stage Manager, Lightning and sound design, and production manager from a small production in L.A. to the Off-Broadway production in NYC. A member of the Board of Directors of Jeremiah Theatricals, Steve is excited to be a part of the team to present Jeremiah and Wendy's vision of "Esther, Sweet Esther," the beautiful story of Esther from one of the best-loved biblical stories of all time… for such a time as this!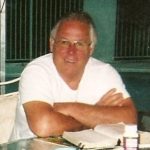 Daniel J. O'Mara, Waterford, Ireland (Associate Producer): Danny is a member of the Board of Directors for Jeremiah Theatricals and has been associated with the productions for over 30 years. Holding dual citizenship in the U.S. and Ireland, he is flying into Washington, DC for the gala event at The National Press Club on July 30, 2017.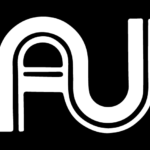 Auteur Productions, Gerald Krell (Media Production Team) Based in the Greater Washington, D.C. area, they produce award-winning, thought-provoking, public affairs television series, educational, non-profit and corporate videos.
M. Kilburg Reedy (Entertainment Attorney at Feldman, Golinski +Reedy, PLLC) Their attorneys are among the premier practitioners of theater law on the East Coast representing prominent Broadway, Off-Broadway and national touring productions including "Memphis," "A Christmas Story," "Freckleface Strawberry," and "Rabbit Hole" (Motion Picture).