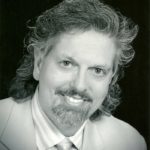 Stephen Len White, Memphis, TN: (King Ahasuerus) A BS in Music from Memphis State U with a concentration in Opera Performance, Steve continued his studies in Graz, Austria and Venice, Italy receiving an artist's diploma from the American Institute of Musical Studies in Graz and EPCASO in Venice.  Roles include Blitch in "Susannah," Marcello in "La Boheme," Germont in "La Traviata," Silvio in "I Pagliacci" and Figaro in "Il Barbiere di Siviglia," appearing with companies as diverse as the New York Grand Opera, the Bronx Opera, Opera Ascona (European Debut), Opera Memphis and the Auckland Opera (Australasian Debut.). Credits include Simon Peter in "Rabboni" off-Broadway, the role of Moses in the Ginsberg's "Mendel & Moses," and the King in "Esther, Sweet Esther." He toured with the national and European tours of "Phantom of the Opera," "Lord of The Rings" in Berlin, and "Carousel," "The Music Man," and "Camelot." Opera credits include the Brahms Requiem, Handel's Messiah, Mozart's Requiem and concerts with the Milwaukee Symphony, the Memphis Symphony and the Haifa Symphony in Israel, singing under Maestro Zubin Mehta. Film and TV: Final Chapter Walking Tall, For Love of the Game, 21 Grams, The Upright Citizens Brigade, and Law and Order.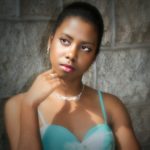 Kyaunnee Richardson, Ft. Lauderdale, FL: (Esther) Kyaunnee graduated from Florida State University with a Master of Music Degree in Voice Performance. Her credits include solo performances with the Hallandale Pops and Sugar Pops Orchestras under the direction of Conductor Peter Fuchs. In 2016, Kyaunnee made her professional debut as Papagena in Mozart's "The Magic Flute" at Festival of The Arts Boca. Additionally in 2016, she debuted as Suor Dolcina in Puccini's "Suor Angelica" with the Miami Lyric Opera. Additional performances in Mozart's "Cosi Fan Tutte," Kurt Weill's "Street Scene" and Handel's "Messiah." www.kyaunneerichardson.com.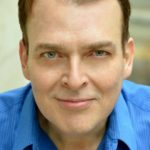 Christopher Regan, New York City: (Haman) Christopher has performed around the world: 50 countries, 49 states, the Great Wall, Nobel Hall, The Berlin Wall, and Niagara Falls. He performed as lead vocalist for Tokyo Disneyland/DisneySea, and Cunard's Royal Viking Sun. Christopher worked with Harold Prince on "Evita" and with Carol Channing in "Hello Dolly!" National and International tours of "Evita," "My Fair Lady," "Jesus Christ Superstar," "Sweeney Todd." Christopher starred in three of the Ginsberg's musicals, "Rabboni," "Mendel & Moses" and "Esther, Sweet Esther." Christopher taught Acting for Musical Theatre for PAC at Oberlin College, and is a founding member of Third Eye Theatre Company in NYC.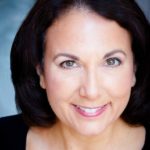 DeAnn Trimarchi, Los Angeles, CA: (Zeresh) DeAnn graduated with a BFA in Musical Theatre from Point Park U, and has performed leading roles at Lincoln Center, the Pittsburgh Playhouse, The Madam Walker Theater, and many Off-Broadway houses. Opera credits include Brooklyn Lyric Opera in NYC and the Italian Opera Show at Busch Gardens in VA. In 2013, she performed songs from "Esther, Sweet Esther"at The Presidential Inaugural Prayer Breakfast in Washington, DC, and at Maranatha Church in Paramus, NJ. In 2016, she performed in the Ginsberg's musical, "Rabboni, Mendel's Messiah." TV credits include  NCIS, The Middle, One Life to Live, All My Children, Unsolved Mysteries, and Law and Order. Her voice can be heard in Disney animations, the TV production Punctuition™, commercials including Pitney Bowes, Hebrew National, Zap!, Zoom Credit, and video games. In addition, DeAnn teaches at Santa Clarita School of Performing Arts in Santa Clarita, California. www.deanntrimarchi.com.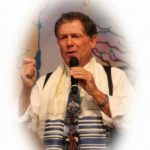 George Comtois, Orlando, FL: (Mordecai) Veteran actor in over 30 musicals, George performed on Broadway in "West Side Story," "On A Clear Day," and in the New York City Opera. He has also been Music Director and Worship Leader in churches from Melbourne to Orlando. His music CDs showcase his vocal talents and glorify the Lord. George has performed in three of the Ginsberg's musicals, "Rabboni, Mendel's Messiah," "Mendel & Moses" and "Esther, Sweet Esther," at The Presidential Inaugural Prayer Breakfast in 2013 and again at Maranatha Church in Paramus, NJ.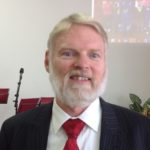 Denny Hollowell, Portsmouth, VA: (Teresh/Rabbi) Denny saw the very first performance of "Rabboni" in L.A. in 1981, and joined the cast. He has performed in three of the Ginsbergs' musicals, "Rabboni," "Mendel & Moses, " and in 2013, Denny performed songs from "Esther, Sweet Esther" at The Presidential Inaugural Prayer Breakfast and at Maranatha Church in Paramus, NJ. With a Bachelor's in Music from Norfolk State U and a Master's from Regent University, Denny sang with the professional vocal ensemble The Virginia Chorale and from 1992-2014 was professional core tenor in the Virginia Symphony Orchestra Chorus. An ordained minister, Denny is a Chaplain in jail, police and motorcycling ministry.  Also, he is Executive Director for the international ministry of Evangelist Rudolf Ryser, working for Revival and Great Awakening in the USA.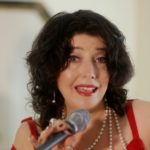 Jamie Ellen DeOliveira, Ft. Lauderdale, FL: (Assistant Music Director/Ensemble) Jamie Ellen is a Messianic Singer/Songwriter and Recording Artist. She studied opera at Florida International University and received an honorable mention in the Young Patronesses of the Opera competition through the Miami Opera Guild in 1981. From 1977-1983, she performed with The Spurlows and the Fred Waring Singers,  in dinner theatres in the Miami area, as well as solo club work at the Fountainebleau, the Doral Country Club, the Sonesta Beach Hotel and others. Other credits include soloist at the annual Sukkot Conference in Jerusalem, the lead role of Lili in "Carnival" at the University Theatre in Colorado, soloist for the High Holy Days at Temple Judea in Miami and in Turnberry Isle, soloist for "Jewish Jewels," a nationally syndicated television program, vocalist for Nova Southeastern University Commencement Ceremonies, singing with the NSU orchestra, soloist with the Hollywood Philharmonic from 2007-2008, and performances at Hollywood Arts Park and on the Hollywood Broadwalk Stage. For over 30 years, Jamie has written and performed Messianic and Christian music across the United States and Israel. She has also performed in the Ginsbergs' musicals, "Mendel & Moses" and "Rabboni," and has many recordings available.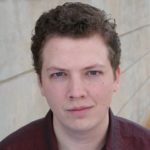 Joel Ingram, NYC: Joel studied Musical Theatre at The University of Alabama, moved to New York City and has performed in various shows off-Broadway, including "A Christmas Carol" at Sundog Theatre. In 2016, Joel performed in the Ginsbergs' musical, "Rabboni."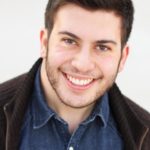 Kevin Pellicone, NYC: (Hegai) Kevin is thrilled to be performing for the first time in Washington, DC, and for the first time with his Uncle Chris (Christopher Regan). Kevin graduated from Oklahoma City University with a BFA in Acting. He performed in numerous Regional Theatre productions, including "Biloxi Blues," "A Christmas Carol," "Into The Woods," "Boeing Boeing," "The 39 Steps" and "Bye Bye Birdie." He toured the country performing Roald Dahl's "The BFG." Currently residing in New York City, off-Broadway credits include "The Imbible" at SoHo Playhouse. KevinPellicone.com.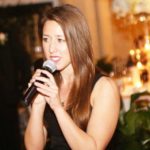 Megan Crowder, Ft. Lauderdale, FL: Megan is a Florida native and works as a professional vocalist in the South Florida area. She was awarded a vocal scholarship to Florida Atlantic University where she graduated with a Bachelor's Degree in Vocal Performance. At FAU, Megan performed in numerous concerts as well as premiered works of contemporary composers such as Libby Larson, Lawrence Siegel, and Michael McGlynn. After graduating, she traveled to Ireland to participate in a Summer choral program hosted by composer Michael McGlynn, and performed with the Irish choral group, Anúna. In 2015, she sang in the opera chorus accompanying Andrea Bocelli for the Hard Rock Rising Miami Beach Global Music Festival. Megan has been working as a Young Artist/Soloist for the Delray Beach Chorale for the past three seasons, and most recently enjoyed playing Ruth in Revelation Ministries' premiere of "The Scarlet Thread," featuring original compositions by Jeremiah Ginsberg and Janet Cunningham. Megan looks forward to joining the rest of the cast of "Esther, Sweet Esther" in DC, and once again having the pleasure of performing in a work by Jeremiah Ginsberg. Megan's beautiful voice can be heard on the recording of Jeremiah Ginsberg's song, "Sing & Dance In Israel," on Jeremiah Theatricals' YouTube Channel.