"Esther, Sweet Esther"
Music & Lyrics by Jeremiah Ginsberg
Book by Jeremiah & Wendy Ginsberg
"Esther, Sweet Esther" is an original musical, an operetta really, that dramatizes the timeless Biblical story of Esther, a young Jewish woman who miraculously became Queen of Ancient Persia, and saved the Jewish people from destruction.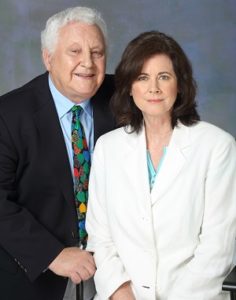 A Note From Jeremiah & Wendy Ginsberg

When two arias from "Esther, Sweet Esther" premiered at the Presidential Inaugural Prayer Breakfast in 2013, the performance received a rousing standing ovation! Rabbi Jonathan Cahn, the keynote speaker and author of The Harbinger, wrote, "CONGRATULATIONS on your success at the Inaugural Prayer Breakfast. The rendition of the two songs from 'Esther, Sweet Esther' was wonderful!"
Pastor Charlie Rizzo, who was in attendance at the Prayer Breakfast, invited us to bring the show to his church in Paramus, NJ. So we assembled our cast, rehearsed and presented three on-book Concert Version performances at Maranatha Church in August of 2013. The audiences went wild and the cast received multiple standing ovations! Several video clips from those performances can be viewed on our video page. And then we put the show away, until now.
With deepening ties between the United States and Israel, we felt the time was right to resurrect our beautiful musical – How a Jewish Maiden Miraculously Becomes Queen of the Persian Empire and Heroically Risks Her Life to Save the Jewish People from Certain Destruction!
The one-night gala event at The National Press Club in Washington, DC on July 30, 2017 was an outstanding success! See the Comments & Reviews!
This uplifting musical is on a journey to Broadway, the theatre capital of the world!
The theme and message of the show: To promote cultural understanding of Israel and love for the Jewish people, to take a stand against anti-Semitism, and to inspire hope for the persecuted.
We encourage you to support "Esther, Sweet Esther" with your prayers and donations!
Cordially,
Jeremiah & Wendy Ginsberg
A Gala Event Celebrating The Victory of Life Over Darkness!
To support with your tax-deductible donation, click here.